Online Tutoring
I provide professional, online, private, one-to-one tutoring using carefully selected, experienced teachers who have a minimum of 15 years teaching experience. These sessions occur in our online tutor rooms using high quality video chat and interactive teaching tools. Lesson sessions tend to follow the suggested timing routes of 45 mins for KS3 or equivalent and 60 mins for GCSE and A level or equivalent but we will discuss what works best for you and your child putting the needs of your child first.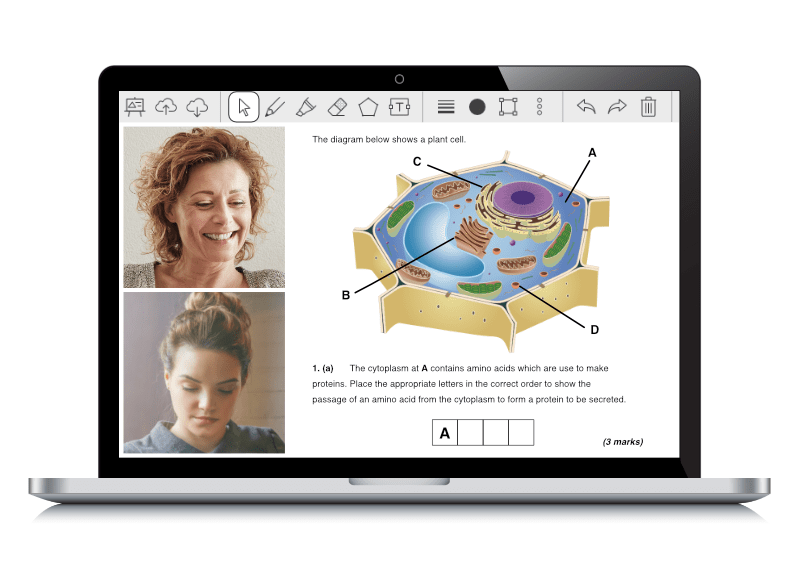 Student information
To get started simply send me a message via info@learningcurvetutors.co.uk to request a free trial lesson. You will need to register before you can get started. When it's time to start the lesson enter the Tutor Room. There's nothing to install or setup, all you need is a computer with a webcam. After the free trial, you can then decide how you would like to proceed. Most students prefer to schedule a fixed weekly slot(s) but sometimes others prefer to opt for a flexible pay as you go format. If you need to cancel or rearrange, simply send a message to your tutor. Learn in the safety and comfort of your own home with all your resources easily accessible and the added bonus of reducing time wasted travelling.
Additional information
All lessons are one-to-one and occur online in our specialist Tutor Rooms. Live video chat allows tutors and students to talk freely and interactive whiteboards allow co-viewing and co-editing of resources (e.g. diagrams, notes and questions). Share files with a single click and work through questions together, live on screen. Tutor Rooms setup automatically with a single click and run in your internet browser so there's nothing to install. All you need is a laptop or desktop computer with a webcam and a good internet connection.

Free Trials
The offer of a free trial lesson allows the opportunity for tutors, students and parents to meet in the online Tutor Room to discuss tutoring requirements, ask questions and experience an online lesson.
Prices
The cost of a paid lesson depends on the level at which you are studying and how long the lesson lasts. Students add credit to their account before the lesson using a debit or credit card and after the lesson the correct amount of credit is automatically transferred to the tutor. Students can top up credit anytime on a pay as you go basis.